Campaign Management on Various Platforms
Let's get some serious traffic to your website!
Organic optimization can only take you so far, and that's where performance marketing comes into play. Whether it's on search engines, social media or content sites, you must be out there – because that's where your client expects to find you.
We manage campaigns on the following platforms: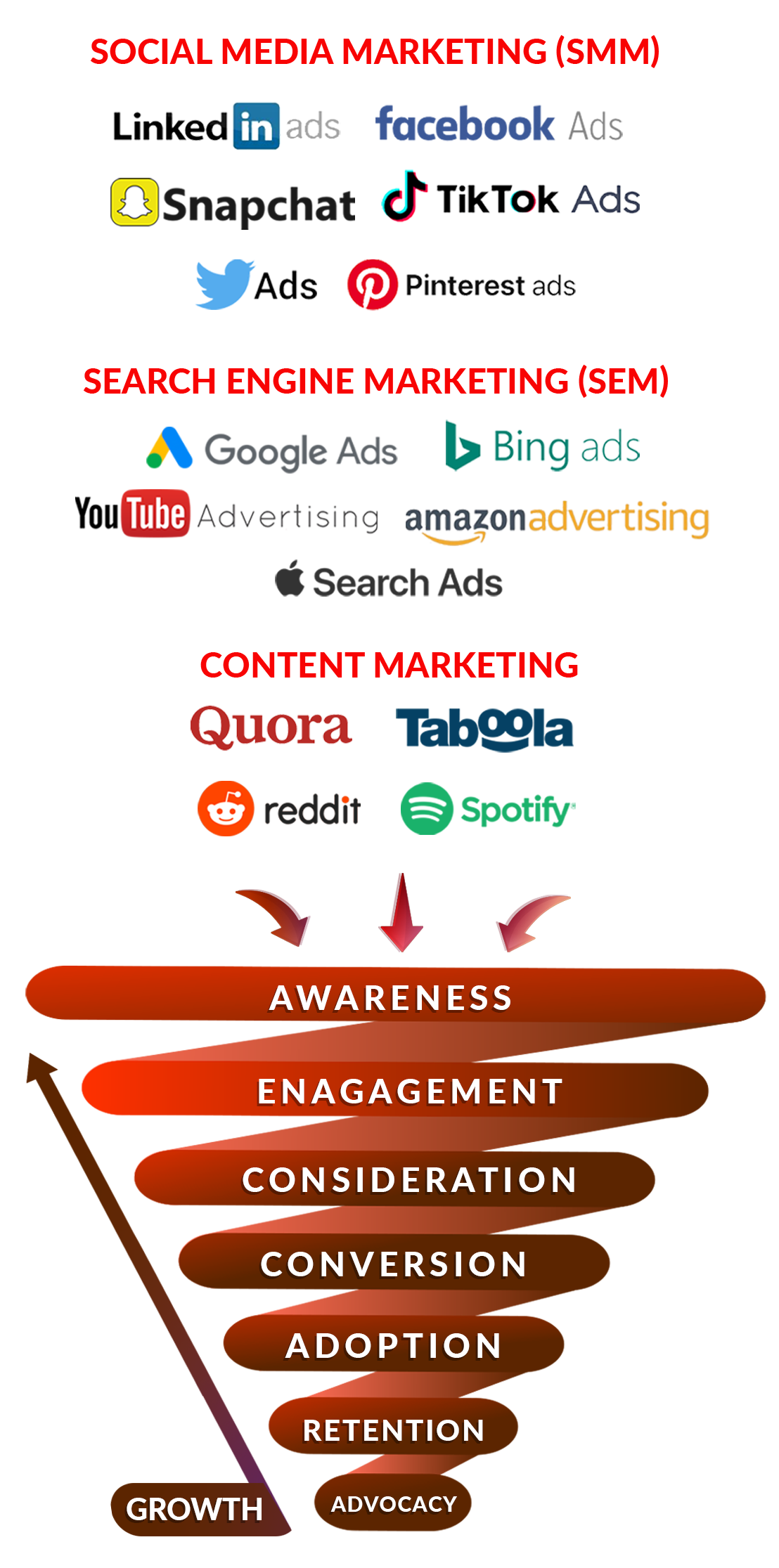 Our performance marketing services
Social Media Marketing (SMM)
Utilizing the unique demographic and interests targeting capabilities of the popular social media networks, such as Facebook, Instagram, Tiktok, Snapchat, Twitter, LinkedIn and Pinterest.
Search Engines Marketing (SEM)
Advertising on search engines based on keywords that mark the user intent, using textual ads on Google search, Bing Search, YouTube Search, App Stores search, Amazon search and more.
Getting more impressions to your published content, through interest targeting on various content websites with high traffic, using content ad platforms such as Taboola, Outbrain, Quora and Reddit.
Designing the right creative, and support it with the right textual message, tailored for each platform's specific guidelines and characteristics, to supporting each stage of the marketing funnel.
We specialize in the following sectors
Let's see what we can do for your business
To schedule an initial assessment meeting with our performance marketing experts, fill in your details below